The past week has been a busy one! It started on Thursday with a trip up to Fresno, CA to play Tacos, Brews & Jams - an event hosted at a local brewery by New Rock 104.1 and featuring food from a bunch of local taco trucks along with 'jams' from yours truly! ...and it was a blast!  It was a long day though: we left LA around 11am and didn't get back until around 3:30am on Friday morning.
On Friday night, we went over to the opening ceremony of the Angel City Games, an event local to Los Angeles, which was created as a platform for physically challenged athletes of all ages and all levels.  We were fortunate enough to have been invited to perform at the closing ceremonies on Sunday, and we really wanted to show up as much as we could over the weekend to support the event as a whole and see what it was all about.
What we experienced over the weekend at Angel City Games was nothing short of inspiring.  I know we all have moments no matter who we are where we feel overwhelmed by the things in our life that are challenging, and we've faced significant challenges (both personally and as a band) over the years.  It's easy to feel sorry for ourselves in those moments, and we're not here to diminish anyone's challenges large or small, but what we will say is that it was incredible to see these athletes rise above their physical challenges, compete, and genuinely have fun doing it!  We were truly awestruck by the resilience of these people, the dedication and good heartedness of the folks from Angel City Sports from the founder, to the board members, all the way down to the very newest volunteer.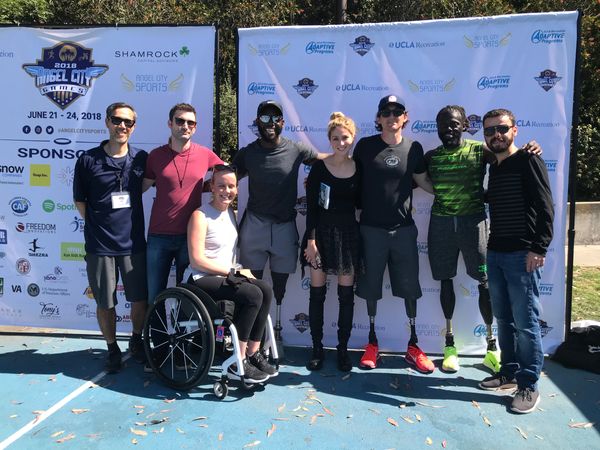 It felt really good to step outside our own world for a change and participate in something much, much larger than ourselves, and it caused us to reflect on how lucky we all are to be here, to be alive, to be healthy and to be able to use our unique talents (whatever those may be) to support other people and causes just because it's the right thing to do.  At the end of the day, this is what being human is all about...it's normal to get wrapped up in our own worlds from time to time, but every now and then it's good to find a way to get a different perspective and to do something that has no other purpose than to support someone else.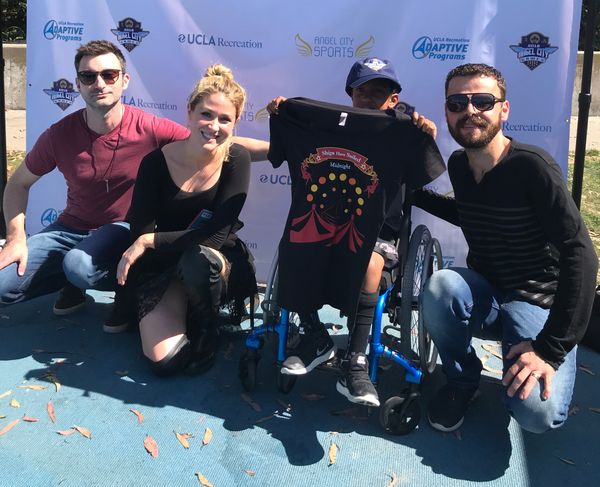 We are incredibly grateful for everything we've experienced over the past week...and we couldn't do what we do without the support of you all...so this is us saying: Thank You!
Much Love,
-Will & Art