We're super excited to say we've been invited to play Grant Owens' "We Found New Music" showcase on Tuesday, July 16th at Madame Siam in Los Angeles.  This is a free showcase, and Grant is known for putting together carefully curated, and extremely cohesive lineups - you won't want to miss this one!
RSVP Here and the night is FREE!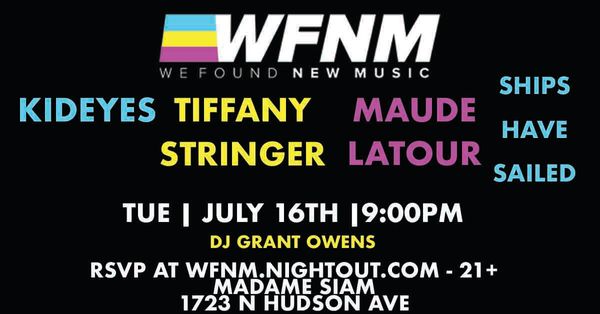 Don't forget to join to the Facebook Event for content and updates!
Also Playing: Kideyes, Tiffany Stringer, Maude Latour
See you there Los Angeles!