A couple weeks back, we were incredibly excited to find out that our song "Let's Just Dance" had won Best Alternative / Rock Song and 2nd Place Overall in the USA Songwriting Competition.  You can read more about the competition and see the other winners here.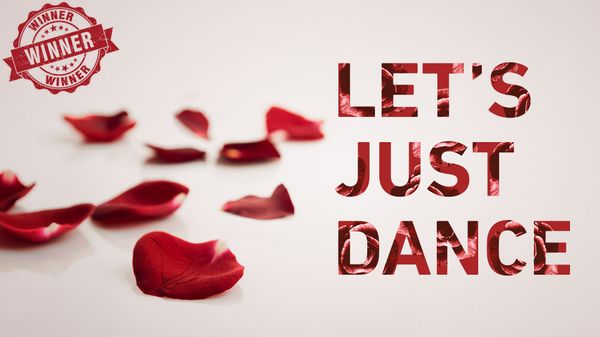 Once the initial excitement and disbelief (there are generally thousands of entrants in each category for a songwriting competition...so getting into the finals, let alone winning is an unbelievable achievement) subsided, we were left pondering the question: what does it mean to 'win'?
The obvious answer is: it's recognition...recognition of years of hard work honing our craft and building our catalog...continuing to knock on the doors that potentially weren't as fruitful the first time around.  But there's a nuance to all this: we didn't start creating music with the goal of 'winning' anything in mind.  In fact, I would guess that most artists of any type really just have an inherent urge to express themselves through their art, and that urge - which can be quite strong - generally represents the start of any artistic journey.
The journey itself is an ongoing path, which consists of a lot of hard work, peaks and valleys, and often a decent amount of self-doubt and even despair.  That doesn't mean it isn't worth embarking on this journey, and continuing to press forward even when you feel like you're taking two steps backward for every step forward...and the 'worth' I'm talking about doesn't come from any award (although we are humbly grateful for all the critical recognition we've been fortunate enough to receive).
What makes it worth it boils down to two things: the art itself, and the people we get to meet and interact with along the way...yes, I'm talking about you.  If you're reading this, it means you're ok with my long-winded, rambling style of writing...you might have discovered my strengths and my flaws through my songwriting, you've probably supported us in one way, or in many...and both Art and myself truly appreciate you for it...this isn't a line, this is honesty.
Every time you post a kind word, send us a note, leave a nice review on our releases, purchase something either digitally or through our online store, or actually come see us in person at a show (our personal favorite - we love putting faces to names) you are not only supporting the continuation of this project, you are encouraging us that we're moving in the right direction and that you value what we're creating.  There is no bigger 'prize' in the whole world than this relationship, and I mean that from the bottom of my heart.
Every engagement on Social Media, comment, like, reaction, retweet...well, you get the idea...to us it represents a growing relationship with each and every one of you that will hopefully continue to move with us along this path.  Looking towards the holiday season and a brand new year ahead, we could not be more grateful.
We have a lot to share in the coming months...and we're super excited to begin this next phase of our journey with you...thank you for coming with us this far, and we hope you'll continue this crazy beautiful journey with us!
Much Love,
-Will