We couldn't be more excited to invite you to join us for a Virtual Release Show hosted on Moment House to celebrate the release of our new album "Ages".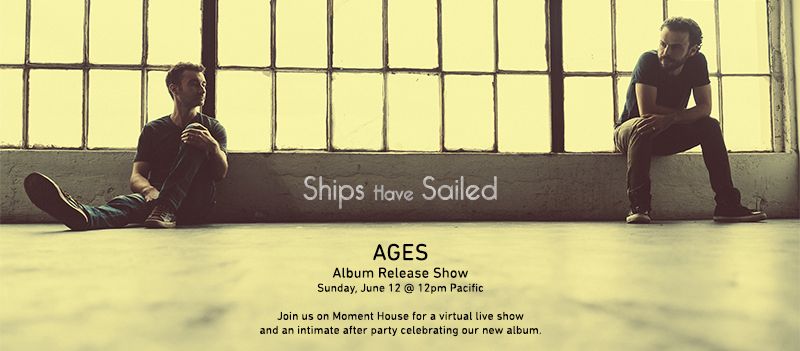 The show will be broadcast on Sunday June 12th at 12:00pm Pacific, and we would love for you to be there with us!  Art and I will be active in the chat and if you're looking for a more intimate experience we will be hosting a live Q&A afterwards for a smaller group of VIPs!
We worked really hard putting this together to ensure that folks across the globe all have an equally high quality streaming experience, so please come enjoy with us - see you on the 12th!